Announcing our 2024 Montana Retreat...
The Indigenous Soul:Walking Both Worlds

Laying the foundation of the Dragon Within
Join us in the mountains of Montana May 22-26, 2024
Embark on your Wisdom Journey
Join Julia Carmen and The School Without Walls for a powerful, intimate retreat at the beautiful Dancing Spirit Ranch in northwestern Montana.
Each year, Julia and a small group of guests gather at this luxurious boutique retreat center to explore The Indigenous Soul and the art and practice of Walking in Both Worlds.
By engaging with both the physical and non-physical, you will gain knowledge and wisdom, soothe and support your soul, and build confidence in your knowing within, your internal power, and your soul's true journey.
Interested in attending? Sign up here and Julia's assistant will be in touch with more information.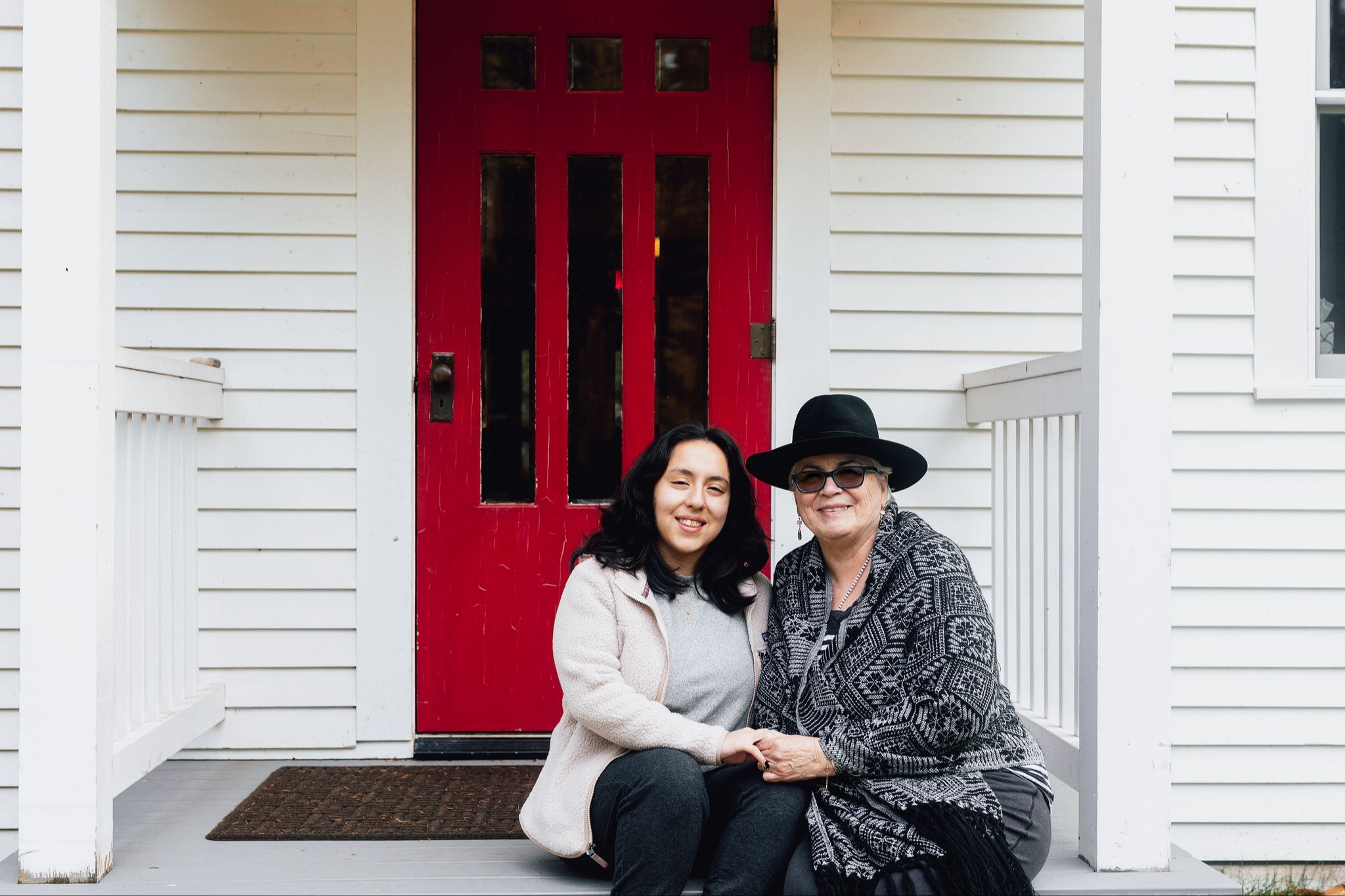 Meet Your Guides
Julia Carmen is a woman of Mexican descent, of Indigenous Ancestry. She is a mother of 5 grown children and a grandmother of 27 and a great grandmother of 10. Her grandchildren are the Loving salve of her life as, they bring into her life much meaning and this is why she does her work and word.
She comes from a long line of Curanderas-The Seer of the Alma- walking in both worlds of the physical and non-physical, being in the knowing of them both from birth, walking them both in all eternally, and at times in struggle in the human realm of being.
That is how The School Without Walls came to Be. As we all walk this earth life, we human and alma beings walk both worlds whether we are conscious or not of that fact.
So, why not awaken to All of it – both worlds. As these both worlds do not have boundaries… hence.. the creation of The School Without Walls.
Juliana Guerrero is Julia's apprentice and granddaughter, and assistant at this retreat.
Meals
The entire dining process at Dancing Spirit Ranch is designed to nourish and comfort you. The food is prepared with care and attention, from the very beginning as a seed in our soil to being served on your plate. We will make sure that your heart is happy and your belly is full. Our team ensures that breakfast, lunch, and dinner will take you on a flavorful journey around the world. And of course, not a day goes by without a sweet treat to end your day at the ranch(of course made without refined sugars and fats). All dietary restrictions are observed to ensure that every guest is catered to.
🌟🌟🌟🌟🌟
The retreat in Montana led by Julia was truly amazing. It was a wonderful experience with regard to being in the NOW and just being present. It was personal, intimate and peaceful and Julia's program is set up for you to have a wonderful time. Along with the program the location that was selected was perfect for such a retreat and all locations are always personally selected and fitting for the occasion.
~ Bernadette B.
🌟🌟🌟🌟🌟
Julia's retreats are like no others. You literally leave the world as we know it behind, and enter a place of profound grace where things start happening that are meant just for you. You experience many moments of clarity, connection and a deep sense of serenity that you can carry back with you to your family and community.
~ Amy S.
🌟🌟🌟🌟🌟
Julia's Montana retreats have always brought magic moments and answers to my questions in life. I have had the deepest connections with the environment there which I have never imagined before. Julia created such a safe container for us to explore the connection we have with nature and people.
The best part of Julia's retreat is to give whatever we need at that moment, which would open up new doors for us. The bonding we have with the group is also part of the magical experience as we inspire and build on each other to make it a group experience of growth.
~ Caroline W.
Your Home at The Ranch
Dancing Spirit Ranch is a family owned boutique retreat center in Northwest Montana.
With more than 150 acres of Montana's legendary wonderland to explore, the grounds have over 5 miles of walking trails, ponds to kayak on, and gardens to explore.
Many of these outdoor spaces will be folded into the retreat programs and schedule, such as beautifully crafted standing stone sites that draw inspiration from around the world.
Our retreat guests will gather in the 100-year-old restored Barn for meals in the large dining room and leisure time in the library and cozy fireside sitting area.
Retreat programming will be held in the Schoolhouse. The rustic seven-bedroom Bunkhouse, where retreat guests will stay, has an Old West feel. Each bedroom has a large window-wall faced with weathered barnwood and hand-plastered walls elsewhere. The rooms are outfitted with a queen or twin beds, and covered with organic cotton sheets and thick Pendleton blankets.
The luxurious shared bathrooms, stocked with custom organic bath products, offer showers or a relaxing tub to soak away the day's exertions.
The sitting lounges provide a choice of places for conversation or reading in easy chairs, loveseats and couches. Located just steps away from the dining and recreation facilities, the Bunkhouse provides a rustic and pleasant stay.
Three accommodation options are available to retreat guests:
Private rooms: a dedicated space with only one guest.
Shared rooms: two retreat guests will be placed into a shared room with twin beds.
Couples rooms: designed for two family members who regularly share a household, this is a shared room with twin beds.
Reserve Your Room (or Inquire)
Your retreat investment includes:
- Four nights of luxurious accommodation
- Healthy daily meals: breakfast, lunch, dinner, & snacks
- Transfer to/from Glacier International Airport (FCA)
- Gift bags featuring thoughtfully selected items from small businesses and indigenous creators

Flights, ground transportation from airports other than FCA, travel insurance, and costs for other activities (massage, etc) are not included.